PLAN B, BEACH CLUB AND COCKTAIL BAR
"The spectacle of the sea always makes a profound impression. It is the image of that infinity that ceaselessly attracts thought and in which thought ceaselessly gets lost" - Madame de Staël -
We welcome you to Plan B, Lido beach club and cocktail bar, a magical place located on the historic rotunda surrounded by a crystalline sea.
Ideal for a perfect break from the sun during the day, a surprising destination in the evening and at night as well as a perfect destination to enjoy an aperitif.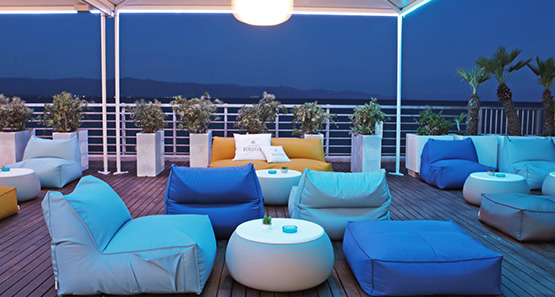 Always open for lunch and dinner, it offers a varied menu that respects the flavors of tradition.
Tasty first courses, fresh fish, artisan bread and desserts make Plan B a perfect place for any occasion.
Our barmen are waiting for you to savor their specialties at any time of the day.

Info and reservations
340 7893802
eventi@lidocagliari.com